Description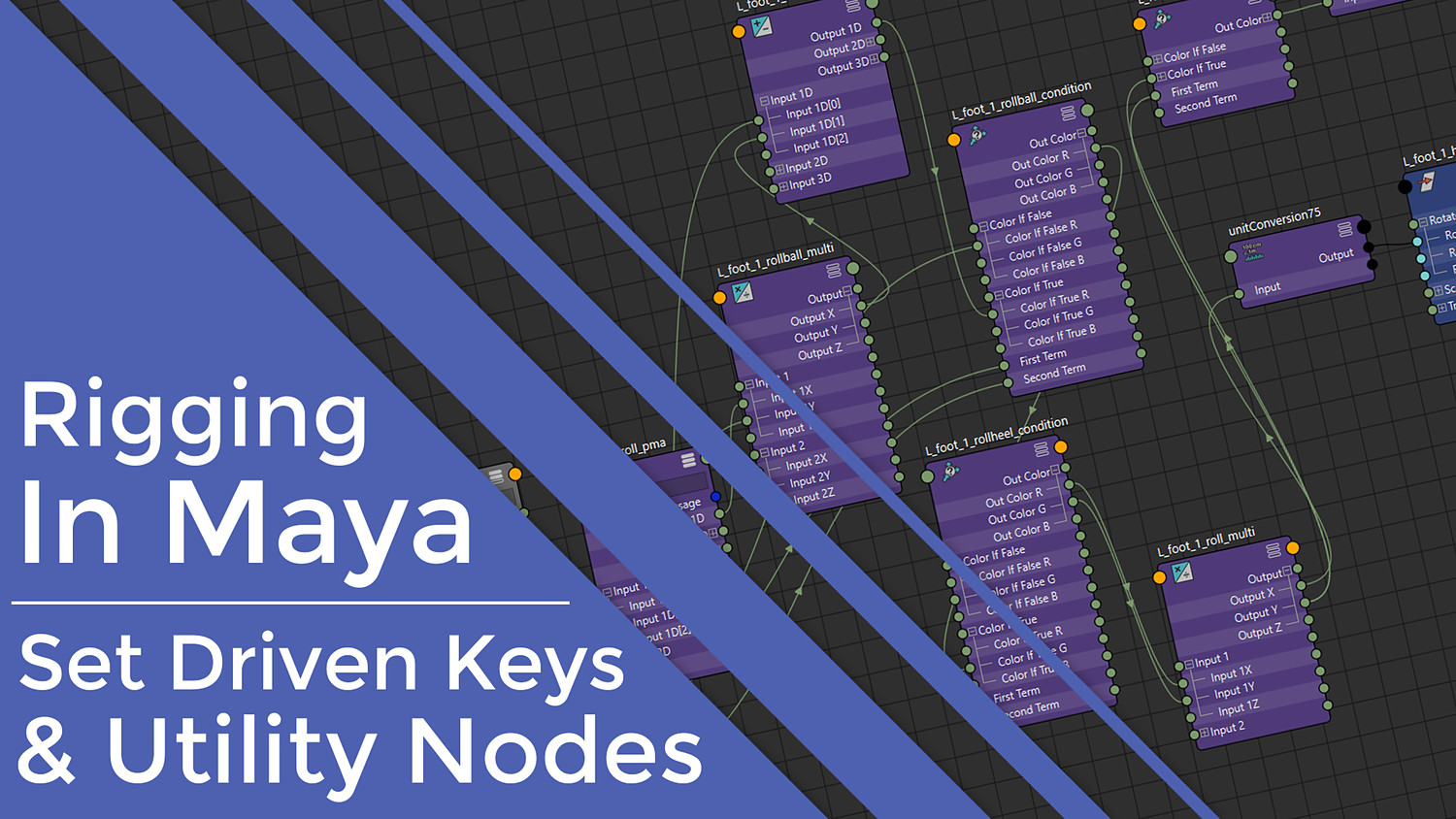 Welcome to my Rigging in Maya series.
Here you will find the assets which will allow you to follow my YouTube series, (Videos 1 to 17) and build your own rigs, in both Maya 2019 and 2017 formats.
The plan with this series is to take things back to basics as I go through each element separately, so you get a clearer understanding of the whole rigging process. Once the fundamentals have been covered, I will then move on to more advanced systems so by the end you will have all the tools you need to build your own complex rigs.
Now includes all the scripts used in the videos!
Blendshape Rigging Tool v1.1
IK <> FK Matching Tool v1.2 [Update – 11/08/2020]
Mirror Rig Tool v1.1
Quick Limb Tool v1.2 [Update – 29/07/2020]
Joint Arc Too v1.1
Note: As these assets are intended for educational purposes only, the texture resolution has been reduced and a watermark added.
You will get 37 files
All files previously purchased will always be available for download in your Library.
---
Submit your videos-
Whoever want to submit videos whether they are CGARTIST,STUDIO,SCHOOL,INSTITUTE,COLLEGE, to publish there work in our youtube channel and website It can be anything like your demoreel,shortfilm,vfxbreakup,making etc. Please submit here in our forum link is below.
****************************************************
Website is full of contents just because of your help and support.If have any issue please let us know.
If have any issue regarding publish please mail us on below email id.
Please mail us — [email protected]
–**Checkout our website to know more—http://www.cg3dankfun.com/
Follow us on—-
Facebook page–https://www.facebook.com/cg3dankfun/
instagram–https://www.instagram.com/cg3dankfun/
Twitter–https://twitter.com/cg3dankfun