Description
Set of 10 Sci Fi Tubes/Wires for use within Zbrush
Meshes can also be imported via OBJ/FBX into other modelling packages, such as Blender, Maya and 3DS Max
All Tubes are modelled to easily be subdivided and work/look well at different subdivision levels
All Meshes DO NOT have UV's
Gif showing them in action
https://giphy.com/gifs/l3DdBr1LK2sqgD7dS/html5
---
Contents:
-10 Tube Variations
-Zbrush IMM Brush
-OBJ/FBX and Maya Collection of singular Tube Pieces
---
License Info:
Commercial use of the tubes are allowed and can be visible in any sort of commercial product such as games and movies etc, but the meshes themselves can not be resold separately in any sort of asset or kit bash pack
You will get 4 files
All files previously purchased will always be available for download in your Library.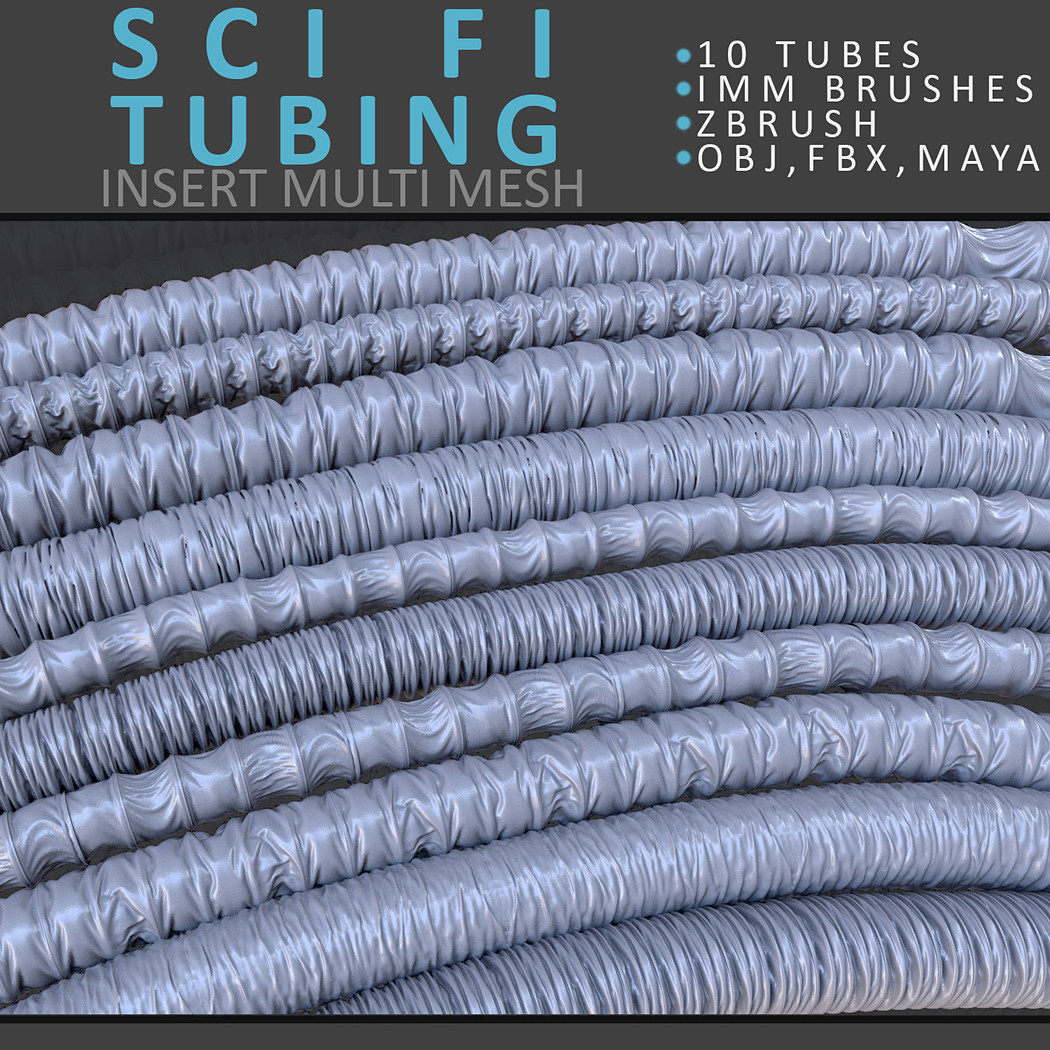 ---
Submit your videos-
Whoever want to submit videos whether they are CGARTIST,STUDIO,SCHOOL,INSTITUTE,COLLEGE, to publish there work in our youtube channel and website It can be anything like your demoreel,shortfilm,vfxbreakup,making etc. Please submit here in our forum link is below.
Forum — www.cg3dankfun.com
****************************************************
Website is full of contents just because of your help and support.If have any issue please let us know.
If have any issue regarding publish please mail us on below email id.
Please mail us — [email protected]
–**Checkout our website to know more—http://www.cg3dankfun.com/
Follow us on—-
Facebook page–https://www.facebook.com/cg3dankfun/
instagram–https://www.instagram.com/cg3dankfun/
Twitter–https://twitter.com/cg3dankfun