Description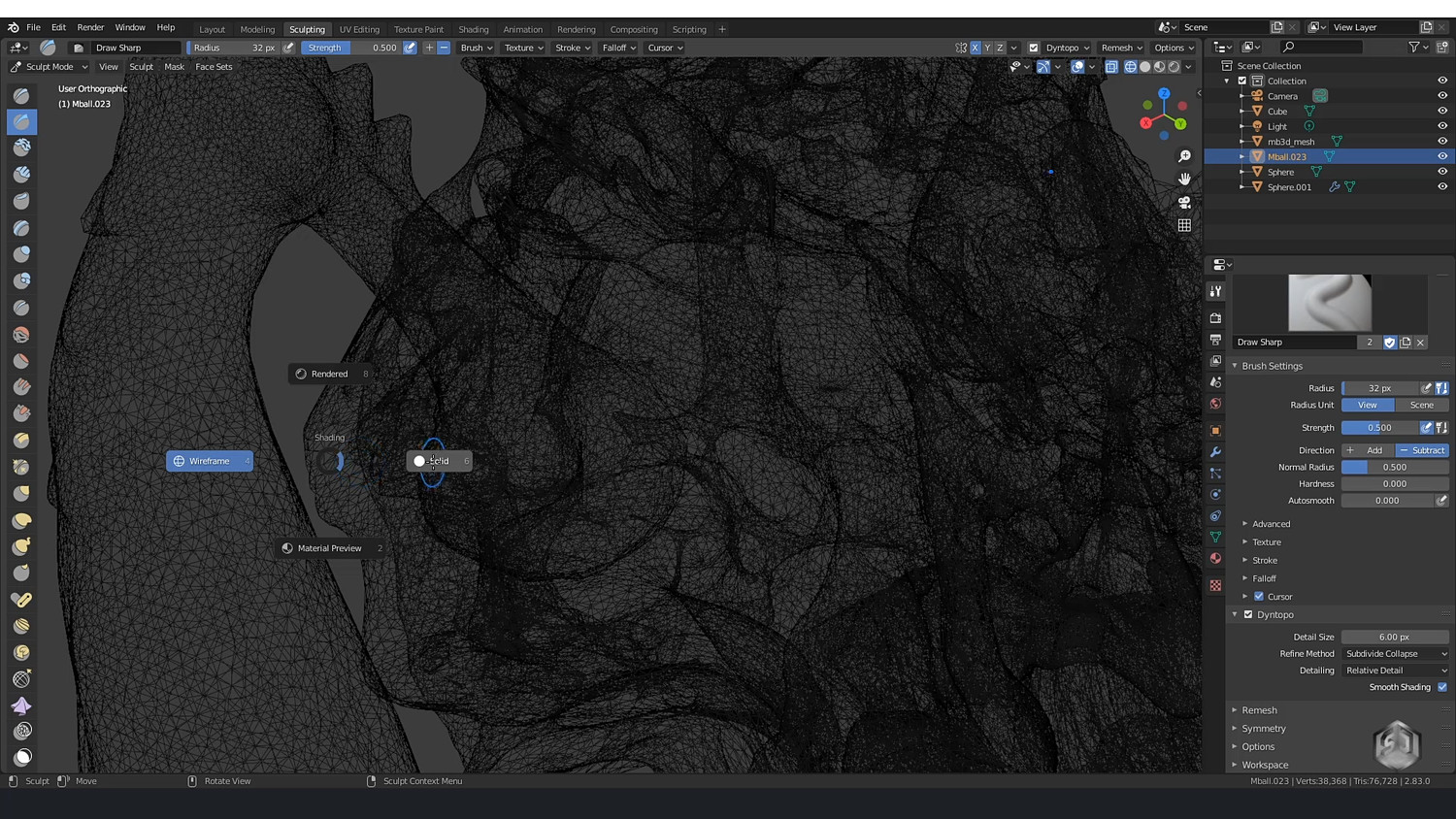 As artists we are always trying to understand how to create exciting and creative great looking art/characters and improve our pipeline to make it happen in rapid time as it's possible. I've been sneaking around this topic and figured one of the ways to improve overall design and sculpting process. I'm so excited to share those thoughts with you in this tutorial.
We'll go through how to use fractals for generating ideas and rapid concepts for your characters and how to sculpt it. Also, we'll come up and learn such topics as:
How to come up with unique character design using fractals with generated formulas so this way you are not supposed to spend alot of time to design and figure how overall concept should look like
How to build your own creature from scratch and directly in 3D workflow
Mandelbulb 3D and blender forkflow for generating fractals and sculpting and modify character
How to export from Mandelbulb 3D and other settings and tricks
All exercise files are provided: – .blend files (block out, middle milestones and finished model, generated 3D fractal in OBJ)
alpha textures for brush to make skin wrinckles
So lets get started and enjoy the creating character process!:)
Enjoy!
Specs:
Resolution 1920 x 1080 px
Frame rate – 30 fps
Codec – x264
Format – mp4
Duration – 3 hours 27 min
Files size – 4.53 Gb
Bitrate – 2807 kbps Video and 317 kbps Audio
---
Just for your information, tutorial partitioned to chapters and sub-milestones for easy to use, here's example of videos hierarchy:
---
A Intro and theory
B Generate fractal and import to blender
C Sculpting processSculpting process – blocking out 1

Sculpting process – blocking out and adding additional parts 2

Sculpting process – adding hands 3

Sculpting process – overall shape and tongue 4

D Sculpting detailsSculpting details – hands first iteration 1

Sculpting details – head 2

Sculpting details – hands second iteration 3

Sculpting details – refine overall model with alphas and conclusion 4
Please scroll through the cover images to view screens included within the product page.
Also please read the License Agreement below before purchase.
---
License Agreement: By purchasing any videos from Sergey Jung you are acquiring a Single Person Use license, whether it's a personal or commercial project. Purchasing the video material doesn't allow to resell or distribute them unaltered 'as is' to any 3rd party without incorporating them into your own unique designs/images. You may not rent, lease, sublicense, distribute, lend nor transfer videos 'as is' in their original unaltered form without prior written consent from Sergey Jung.
You will get 5 files
All files previously purchased will always be available for download in your Library.
---
Submit your videos-
Whoever want to submit videos whether they are CGARTIST,STUDIO,SCHOOL,INSTITUTE,COLLEGE, to publish there work in our youtube channel and website It can be anything like your demoreel,shortfilm,vfxbreakup,making etc. Please submit here in our forum link is below.
****************************************************
Website is full of contents just because of your help and support.If have any issue please let us know.
If have any issue regarding publish please mail us on below email id.
Please mail us — [email protected]
–**Checkout our website to know more—http://www.cg3dankfun.com/
Follow us on—-
Facebook page–https://www.facebook.com/cg3dankfun/
instagram–https://www.instagram.com/cg3dankfun/
Twitter–https://twitter.com/cg3dankfun